Earlier today the final piece of track was installed on The Smiler, marking the end of the major construction for this years hottest new attraction.
The next part of the construction is now underway including the fitting of all electronic components as well as the completion of the area landscaping and theming. Shortly it is expected the ride will begin its testing ready to open in the second half of May. The official opening date for the ride has still yet to be confirmed but an announcement from the Alton Towers Resort is expected once testing is underway.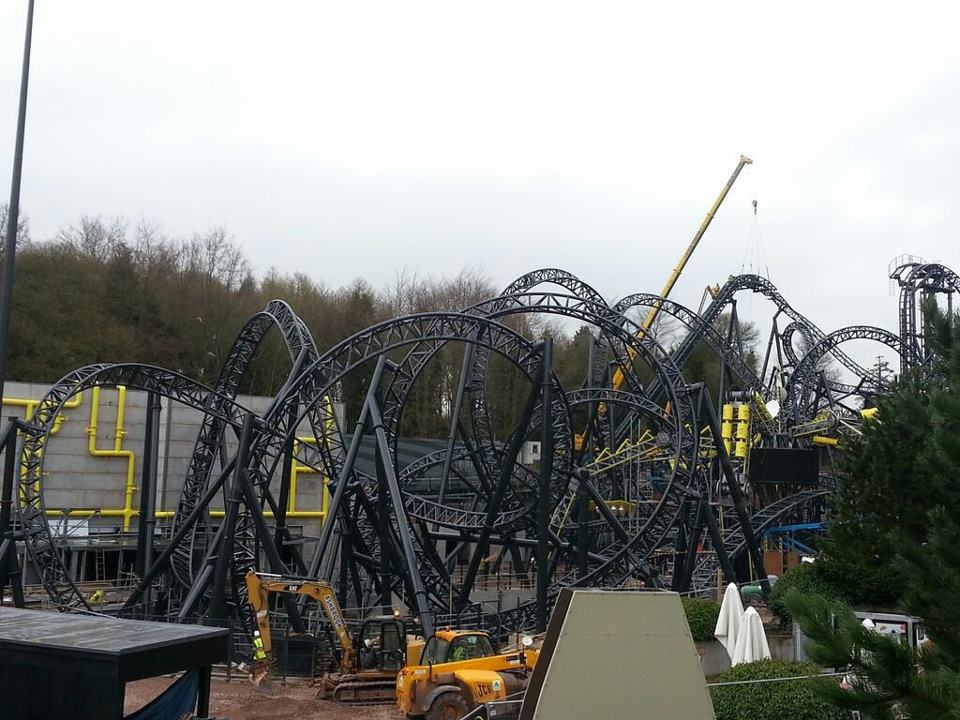 The Alton Towers Resort has recreated the classic New York workers photo from the 1930's to celebrate. This was released on The Sun's website earlier today.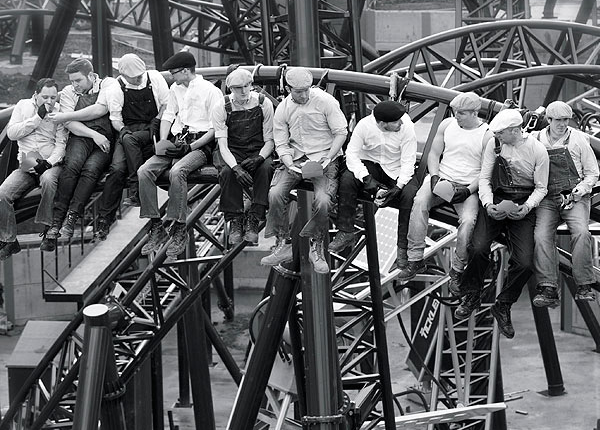 Image copyright The Sun.
You can view the full article and more images here.
TowersTimes has put together a timeline of images dating back to the start of the construction just over a year ago! Take a look at them on our minisite dedicated to The Smiler.