Getting to Alton Towers Resort is easy. We've put together this helpful guide to explain some of the most frequently used methods of transport. If you're still unsure, traveling via a different method or would like assistance planning a visit then sign up to the TTSP Forum where someone will be more than happy to help.
Driving Directions
The easiest way to reach Alton Towers Resort is by car. Although it is important to know that the resort is located in a tiny village which can get congested easily. You can avoid being stuck in traffic by arriving early and leaving after the main rush at park close.
Alton Towers Resort is reached easily from the M1 and M6 motorways. Follow the Alton Towers brown roadsigns for the most direct route. It should take between 30 and 45 minutes once leaving the motorway on either route depending on traffic.
If you've got a SatNav then you can input the resort's postcode of ST10 4DB, which should take you on the fastest route. Beware that some SatNavs will try to direct you down Wootton Lane. Try to avoid this route as you may damage your vehicle on the exceptionally narrow road.
Public Transport
Whilst driving to the resort is by far the easiest method, it is still fairly easy to get there using public transport. We've put together the basics below to get you started. We recommend checking with train and bus operators to ensure the service you need is definitely running.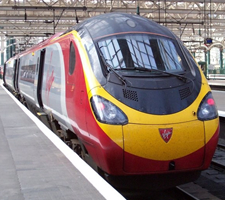 The easiest way to reach the resort by public transport is to get the train to Stoke-On-Trent station and then catch a local bus to the park. Trains run frequently from both London and Manchester. Buses are considerably less frequent so it's worth planning your journey around the bus timetable.
The National Rail journey planner is the best way to check train times and book tickets. Look out for special advance discounts!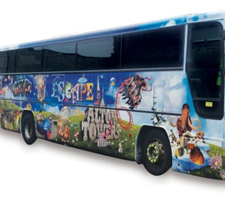 D&G Bus operate a daily bus service between Alton Towers Resort, Uttoxeter railway station and Stafford railway station, with additional stops along the route.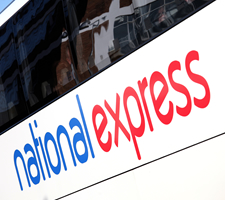 Alton Towers Resort is serviced by a wide variety of coach operators. It's worth checking with your local operator to see if they run a service. Alternatively, National Express run a reliable nationwide shuttle service. These are known to sell out so it's worth booking well in advance.