In a far corner of the resort, just next to the Enchanted Forest, lies a small village inhabited by little fable folk and forest spirits. Although it's rare to catch a sighting of them, they work day and night to keep everything neat and tidy using tiny windows and doors that secretly allow them access. The Enchanted Village promises the most magical stay at the resort with plenty of quirky touches and a great oak tree which is illuminated with hundreds of fairy lights every night.
Car parking for the Enchanted Village is sign posted as you drive into the entrance of the Alton Towers Resort. Once parked, head over to the entrance to the main building signposted as the 'Enchanted Village Welcome Desk', where staff will provide you with two keycards to your Woodland Lodge and a map of the village. Be aware that Luxury Treehouse guests will need to head to the Alton Towers Hotel in order to check-in, where they'll then be escorted to their treehouse via golf buggy.
Check-in is from 3pm, although you can check in earlier if your room is ready, and check-out is at 10am. If you want to spend the day enjoying the resort's attractions either prior to check-in or after check-out, the porters will be happy to hold onto any luggage you may have.
A standard hotel stay includes the bed and breakfast option, however you can also add-on theme park tickets and Tree Top Quest admission at a discounted rate. By purchasing your theme park tickets with your hotel stay, you'll also gain access to Early Ride Time. This allows you into the theme park at 9:30am – half an hour before the park opens to all guests.
Breakfast is served between 7.30am to 10.00am in The Crooked Spoon, or alternatively you can opt for breakfast to be delivered to your lodge or treehouse. Remember early mornings can be busy, so arrive at breakfast with plenty of time to spare. Dinner is available between 6.00pm and 9.30pm in The Crooked Spoon which you can find by following the glowing mushroom trail, though you can choose to eat dinner in any of the hotels' restaurants.
You are also able to enter the park through the Woodland Walk until 1pm, with its entrance located behind the CBeebies Land Hotel. Hotel guests also enjoy free car parking and if you have an annual pass you can also receive significant discounts on your stay.

These are the Enchanted Village's main accommodation, located in small clusters around children's play areas throughout the village. They represent the cheaper end of the resort's accommodation options.

Guests looking for the most luxurious stay at the resort can book themselves into one of the village's five exclusive treehouses, which also includes a games console and private hot tub, as well as self-catering facilities.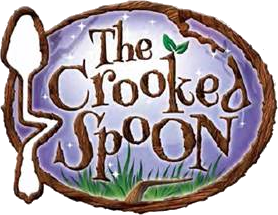 The Enchanted Village is home to its own quirky restaurant where breakfast and dinner is served daily to village guests. Take some time to marvel at the images which line the walls that have captured rare glimpses of the village's mystical fable folk.
Take a look back at the plans which were submitted for the Enchanted Village development, as well as our extensive construction archive which also features aerial photos.