Following months of rumours and speculation amongst the enthusiast community, Alton Towers Resort today confirmed that The Alton Towers Dungeon will debut at the Resort in 2019.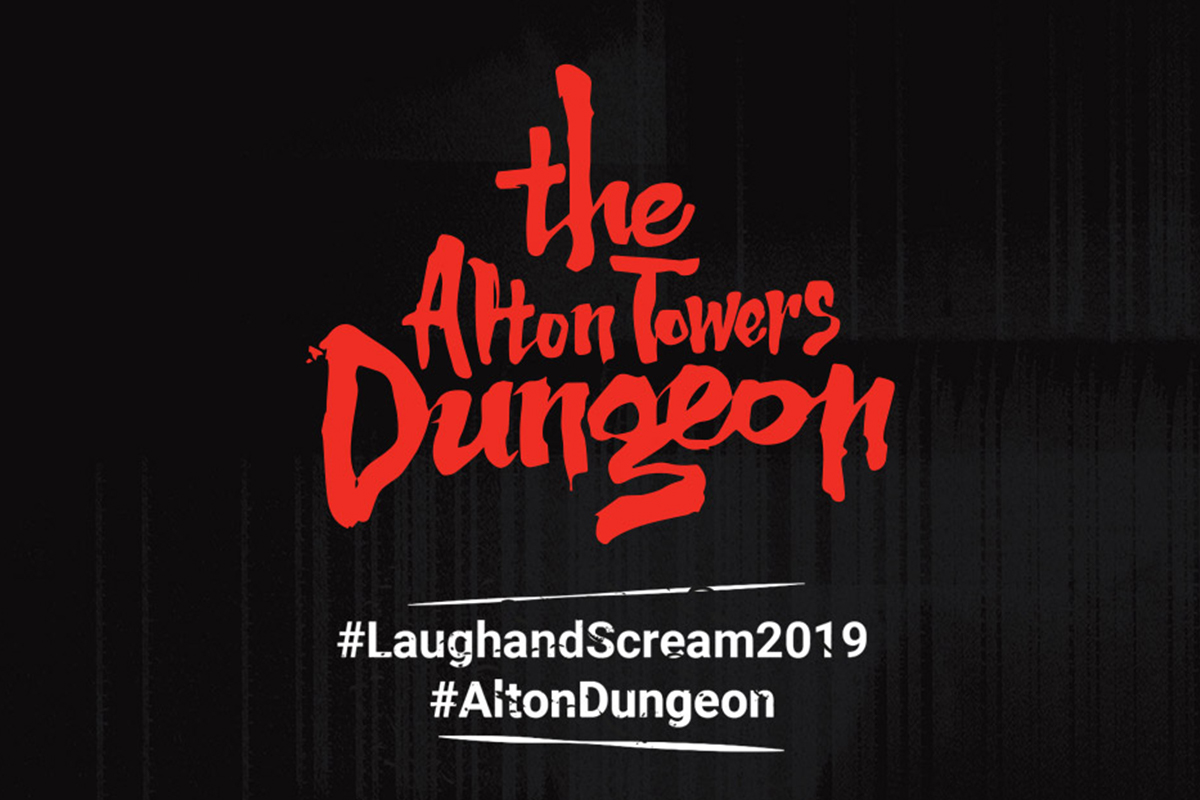 To coincide with the annoucement of the new attraction, the Resort have added a new page to their website, enabling guests to sign up to receive more information during the closed season. At this stage, the website is giving little away with just the slogan 'Miss it and you'll be gutted!' and the new attraction's official social media hashtags '#LaughandScream2019' and '#AltonDungeon'. It is expected that The Alton Towers Dungeon will follow the same, multi-room, format as other Dungeon attractions within Merlin Entertainments, however at this stage it is not clear if the shows within each room will be the same as in other Dungeons, or if The Alton Towers Dungeon will include at least one unique room.
Whilst the exact location of the Dungeon has yet to be officially confirmed by the resort, construction work has recently started on the site of the former Charlie and the Chocolate Factory attraction, leading many to believe this could be the future site of The Alton Towers Dungeon. At this stage it is not yet known if The Alton Towers Dungeon will open at the start of the 2019 season, or later on in the year.
The Dungeons is one of Merlin Entertainments biggest brands and has highly successful stand-alone attractions in city centres across Europe and the USA. In 2009 a smaller version opened within Warwick Castle, and it is expected that the Alton Towers Dungeon will follow the Warwick Castle format, with the possibility of guests having to pay an additional £6-£9 to enter the attraction. This won't be the first mid-way brand to be installed within the theme park, with Sharkbait Reef by SEA LIFE opening in 2009.
What are your thoughts on the Dungeons brand coming to Alton Towers Resort? Will you be trying the new attraction when it opens next year? Make sure you share your thoughts over on the Attraction Source Forum.