After thrilling and spinning guests for 18 years, Ripsaw will no longer be cutting it at Alton Towers Resort for the 2016 season.
Although no official announcement has been made by Alton Towers Resort, the Huss Top Spin, which was located in Forbidden Valley, has been seen broken up in one of the Resort's car parks with the entrance sign, queueline, operator cabin and central gondola all sat on the car park tarmac, suggesting the ride will not be a part of the 2016 attraction line-up.
The exact reasons behind Ripsaw's removal is currently unknown, however the ride spent a significant part of the 2015 season undergoing repairs. It would appear that, despite this work, Ripsaw is unable to continue operating. Its departure from the Resort is not unexpected with it having been identified in the Resort's Long Term Development Plan as coming to the end of its natural operating life. First arriving at the Resort in 1997, Ripsaw replaced Thunder Looper in Forbidden Valley and was themed around a piece of shrapnel thrown from the pit of the Nemesis Creature.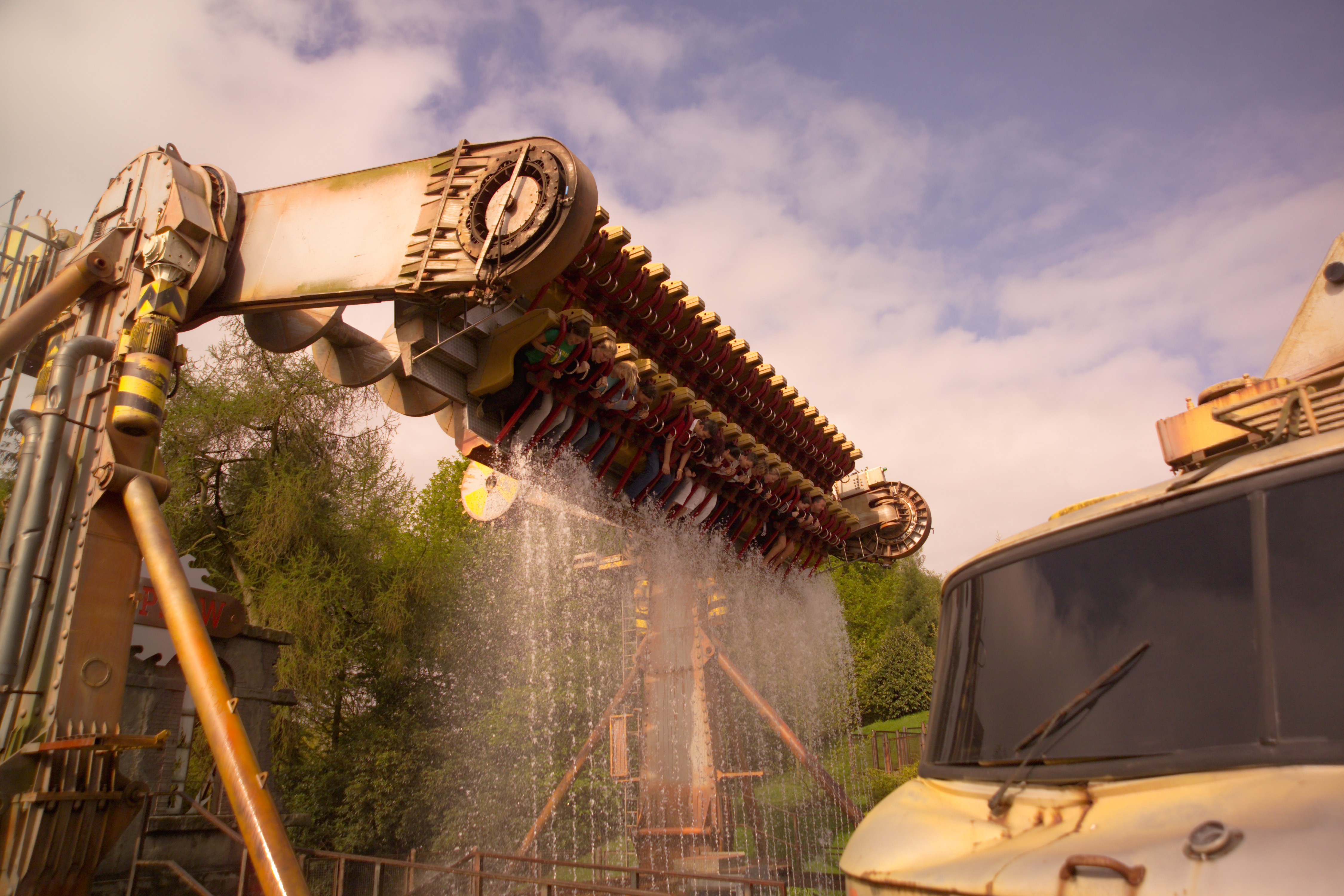 At this moment in time it is not yet known if anything will be replacing Ripsaw either in Forbidden Valley, or elsewhere within the Theme Park. Many guests will be disappointed with Ripsaw's departure, especially as it would mean that the Theme Park now only has two major flat rides remaining – Enterprise, and The Blade (which received a reprieve after initially being earmarked for removal at the start of the 2015 season).
Did you get the chance to experience the spins and turns of Ripsaw? Are you sad to see it leave the park, or do you think it's the right time for it to go? Have your say over on the Attraction Source Forum.