Alton Towers Resort has submitted a planning application for a new high ropes adventure course set within some of the existing woodland area on the site.
Due to be located on the site of the former Nicklin's Farm to the North of the Hotel and Spa and overflow hotel car park, the new attraction will offer an all year round facility with tickets available separately , or in combination with the theme park.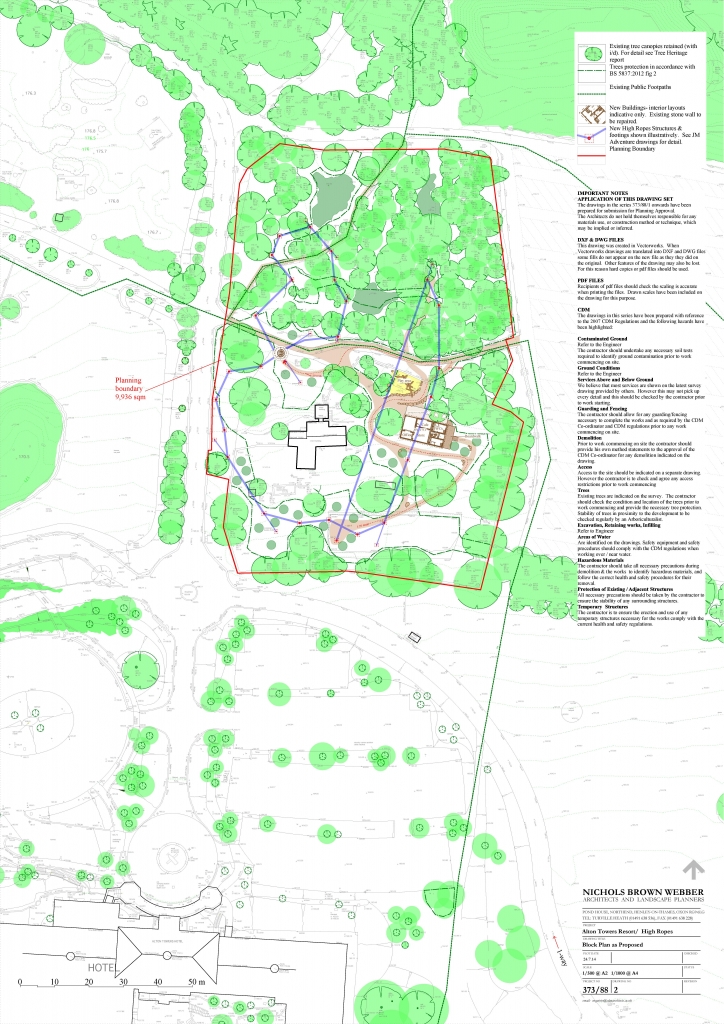 The plans show two separate courses – a junior course for younger guests and those less confident, and a larger, adult course – both of which will start from a central start tower located to the north of the existing Nicklin's Farm house and set 13 metres off the ground. Guests will negotiate a series of bridges and other obstacles to travel between platforms set approximately 9 metres in height before finally reaching a zip-wire tower at the south of the site to complete the course.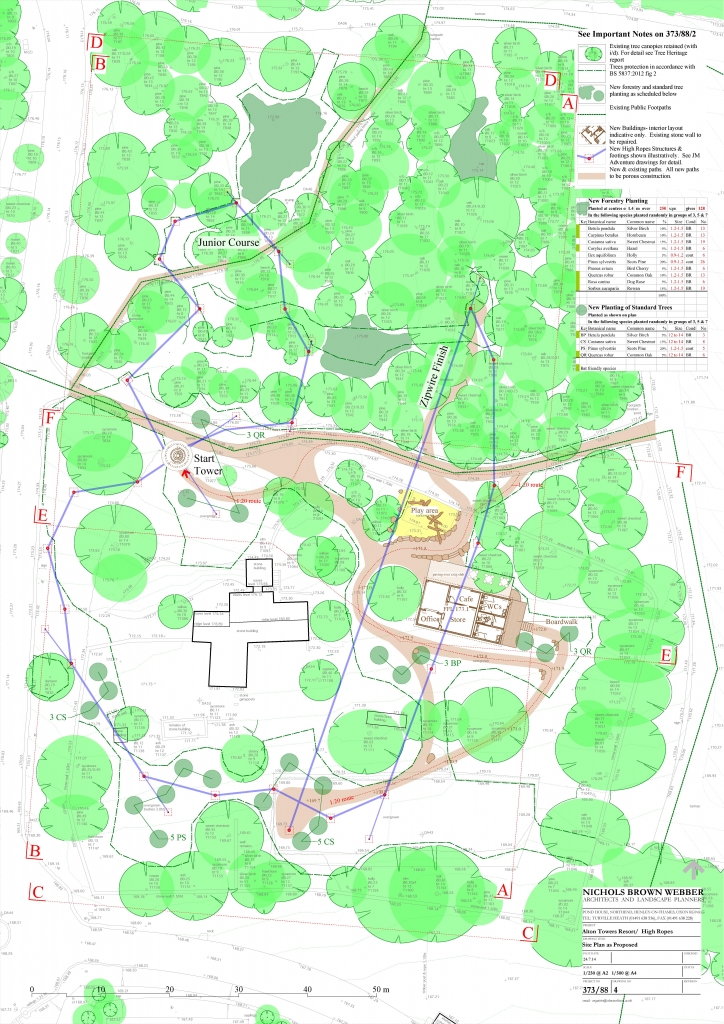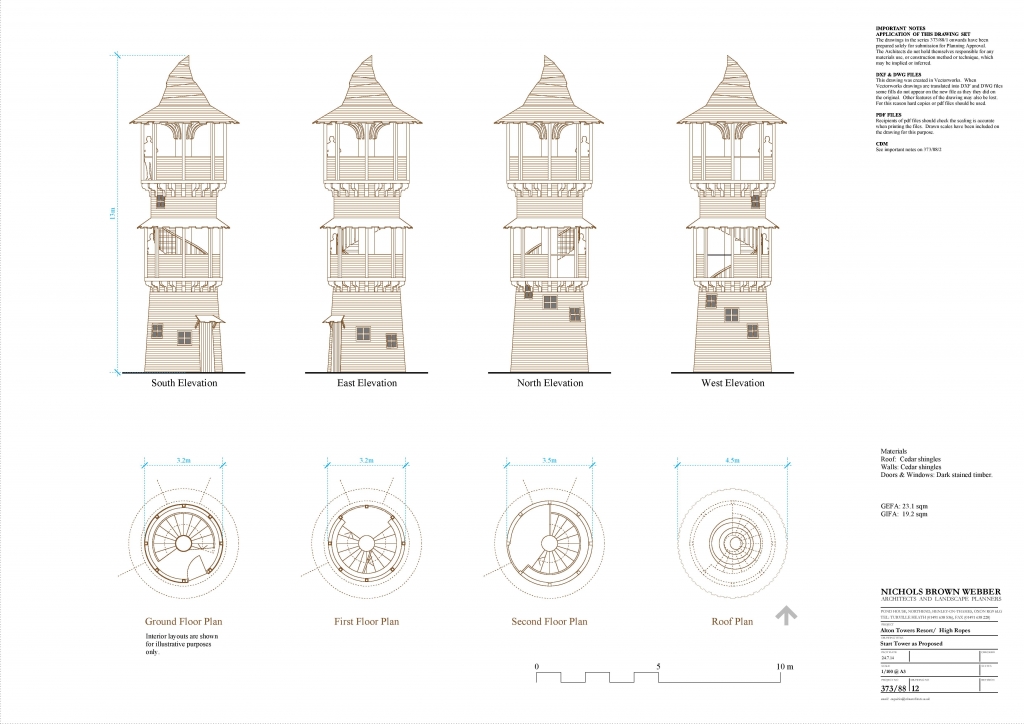 As part of the development an existing corrugated building to the east of the farmhouse will be demolished. In its place, a new single storey building will be constructed to house a store room, office, café and toilets to support the adventure course. It is proposed that this building will be constructed of timber walls and shingle roofing, in-keeping with the materials being used in the new Enchanted Village accommodation. A fully themed children's play area will also be installed to the north of this building. Repairs will be carried out to the existing farm building and stone boundary wall, alongside new footpaths to support the infrastructure of the course.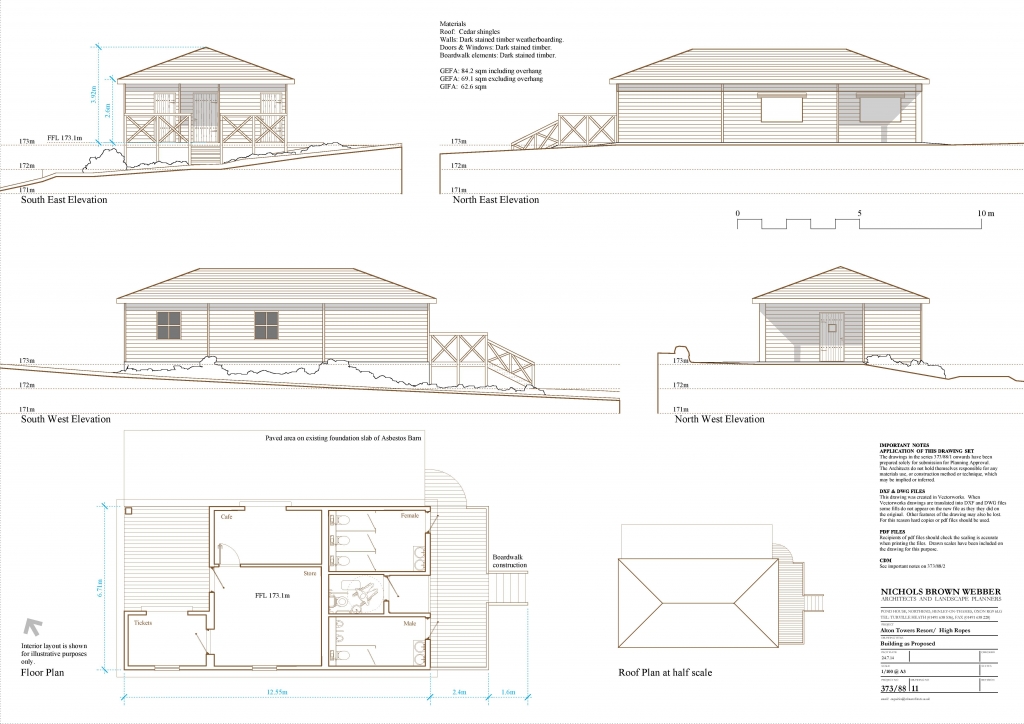 It is anticipated that the new facility will attract 250-300 people per day, with 60-80 using the course at any one time. No additional lighting has been planned, therefore meaning the course will only operate during daytime hours. Car parking will be provided using existing space in car park J, however the resort anticipates that many users of the course will be hotel guests who will already be parked in the hotel facilities.
What do you think of the proposed high ropes adventure course? Would you be tempted to make a visit? Discuss this and more over in the Attraction Source Forum. As things to continue to develop at the resort over closed season, TowersTimes will continue to bring you all the latest.