Whilst the Halloween festivities are in full swing at Alton Towers Resort, progress on the Enchanted Village is moving swiftly along, with a significant amount of vertical construction now taking place giving us our clearest picture yet of how the all new accommodation for 2015 will look.
Having previously had their stilts installed, the treehouses are now starting to take shape with the first walls being installed forming the main body of the premium accommodation offering in the Enchanted Village.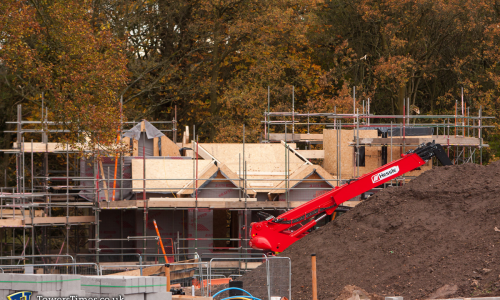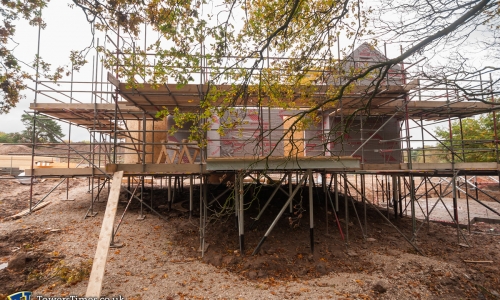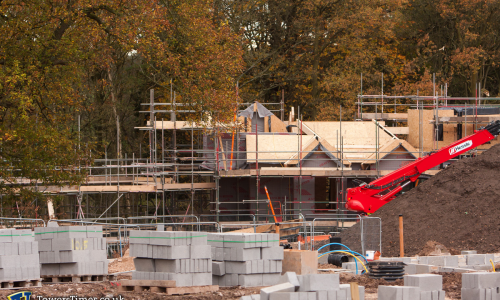 Elsewhere on the building site, the first elements of the structure for what would appear to be The Crooked Spoon Restaurant has been installed with steel girders showing the outline of the building.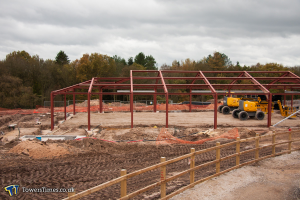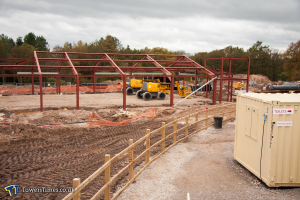 Progress is also being made on the main lodges with the first solid bases being laid on top of the concrete foundations helping to set out a clear idea of the layout of the main accommodation area.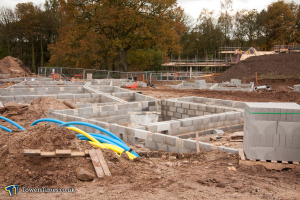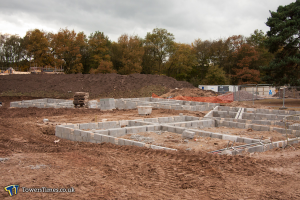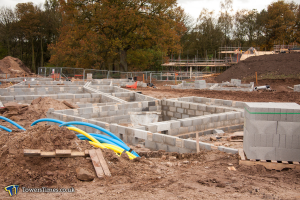 For more of the latest photos from the Enchanted Village head to our dedicated construction page. As we move towards the end of the 2014 season make TowersTimes will continue to bring you all the latest news and Updates from Alton Towers Resort.