With Alton Towers Resort stepping up their marketing campaign and bookings now being taken, construction is now well underway for the all new accommodation for 2015.
Materials have now been delivered to the site ready for the installation of key utilities.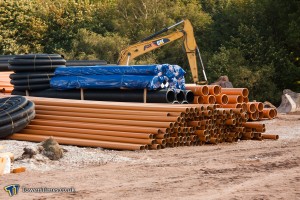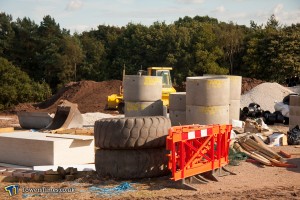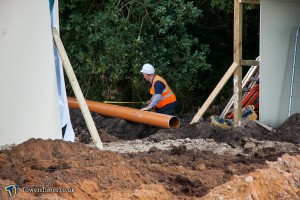 Significant landscaping work is taking place across the site with what appears to be the levelling of the general area and key pathways being marked out giving the first possible indications of the layout of the Village.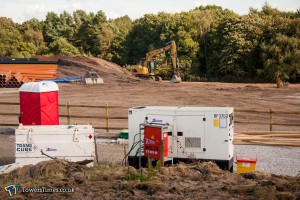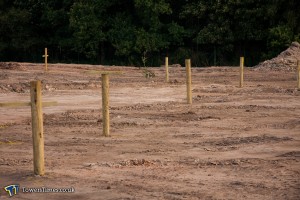 Workers are taking care to protect specific trees, as identified in the conditions of the planning consent for the development. Various older sections of boundary fencing are also being removed.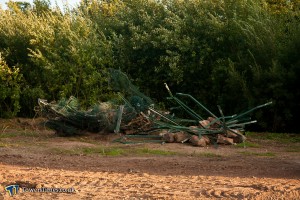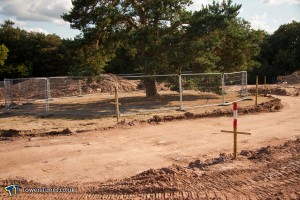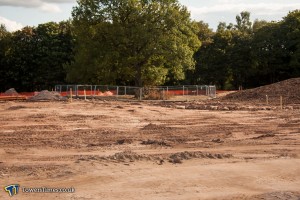 New fencing has been installed at the rear of the Alton Towers Hotel gardens several feet in front of the pre-existing boundaries. Behind this new fencing it would appear a significant amount of groundwork is being carried out, with concrete trenches being created and what would appear to be other key construction elements being installed. Could these be the first signs of construction for the Alton Towers Spa extension?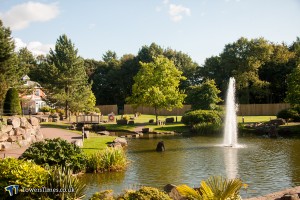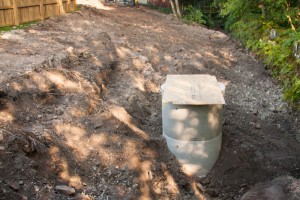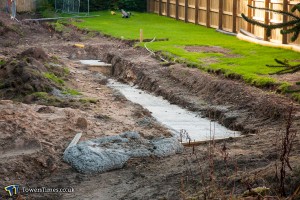 With construction work now progressing at a fast pace, what are your thoughts on the Enchanted Village? You can have your say over in the Attraction Source Forum. Make sure you keep an eye on our dedicated Enchanted Village page for all the latest construction updates right up until opening day on 18th April 2015.