With the long awaited unveiling of the all new Merlin VIP Annual Pass last week, TowersTimes takes an exclusive first look at the VIP packs which will be issued to all pass-holders.
The pack contains a range of extras, exclusive to holders of the VIP pass. Pass-holders will receive a personalised welcome letter introducing them to their new pass and the extensive selection of extras available. The first of these are two golden tickets, each of which can be exchanged for a VIP experience at any Merlin attraction, from lift hill walks at Alton Towers Resort to snorkelling with sharks at the SeaLife London Aquarium and even behind the scenes tours at selected attractions. Each Golden Ticket is valid for an experience for one person, although it is as yet unclear whether the pass-holder is the only person able to redeem these tickets.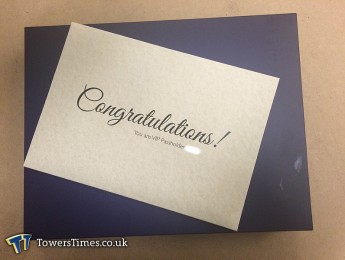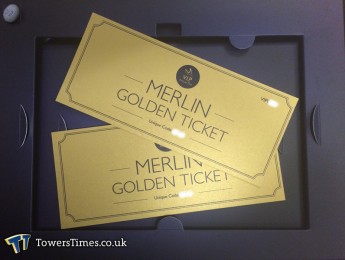 Also included are two celebration tickets. These will allow pass-holders to take two friends, for free, to any Merlin attraction and, unlike the birthday vouchers issued with the Premium Pass, have no restrictions on the date which they can be used.
Within the packs are also a VIP Information Booklet and VIP Contact Card which provide dedicated information to help pass-holders get the most from their passes. A VIP Lanyard and Pin Badge complete the pack.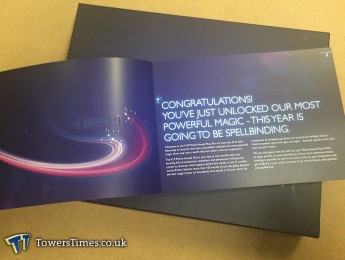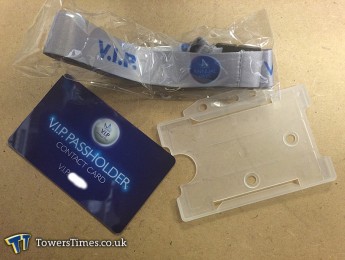 In addition to the VIP Packs, pass-holders will be entitled to a selection of other exclusive benefits including access to all secondary attractions (such as the Warwick Dungeons at Warwick Castle), unlimited drinks refills, priority parking at selected attractions and unlimited fastrack.
Due to go on sale at 6pm tomorrow (Wednesday 18th June) for a strict three hour window, the VIP pass is limited to just 1000 passes. It is not yet known if there will be anything in place for existing pass holders who wish to upgrade to the new, top level pass.
What are your thoughts on the VIP Annual Pass package? Do you think it's worth the £500 price tag? Why not head over to the TowersTimes Forum to discuss this and more.
TowersTimes.co.uk Alton Towers Resort from another point of view!
TowersTimes is the largest independent guide to the Alton Towers Resort with all the information needed to help you plan your trip. We also have the most comprehensive history of the park available online.
TowersTimes Forum is the beating heart of the Alton Towers community. With thousands of active users, our free to join forum is the best place on the internet to share your thoughts, passions and memories of the Alton Towers Resort.