During this time each year, The Sun newspaper publish a pull out guide to the Alton Towers Resort for the current season, including the greatly anticipated park map. This year is no different, and the Alton Towers 2013 resort map has been revealed: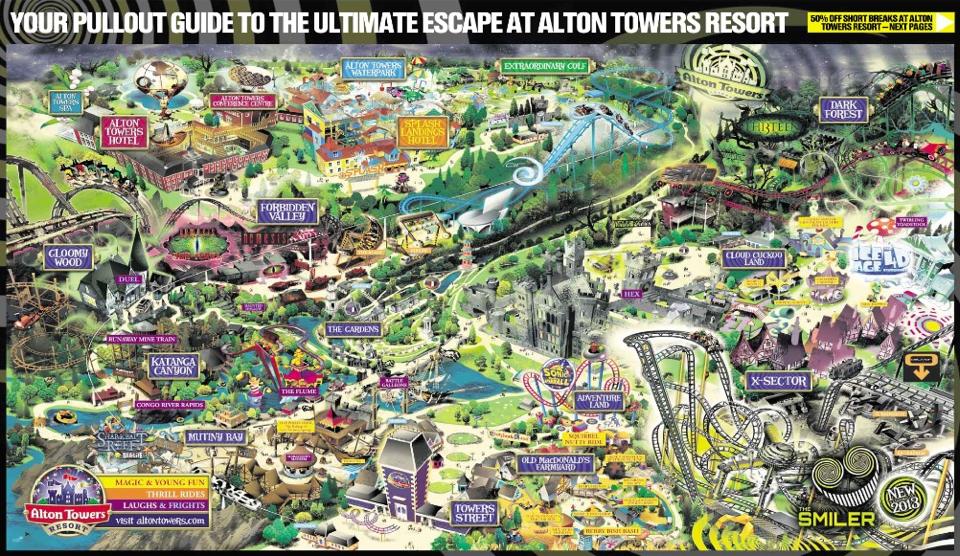 As predicted throughout the enthusiast community, the current map style remains the same as the design first introduced in 2011. The obvious change to the map features the addition of The Smiler, simply marked 'New for 2013', closing the door on the various rumours about the resort having more than two maps for the season.
The Burger Kitchen, which is also new for 2013 in the form of three new catering outlets in Cloud Cuckoo Land, Forbidden Valley and Mutiny Bay, does not appear to be advertised alongside The Smiler on the park map, with the building in Cloud Cuckoo Land still featuring the colours of the previous Burger King outlet. However. the map used by Alton Towers during open season normally includes more information than the one provided by The Sun, so we may see the appearence of The Burger Kitchen on the final map next Saturday.
Also in the pullout is a feature regarding the hotel rooms that will be themed around The Smiler: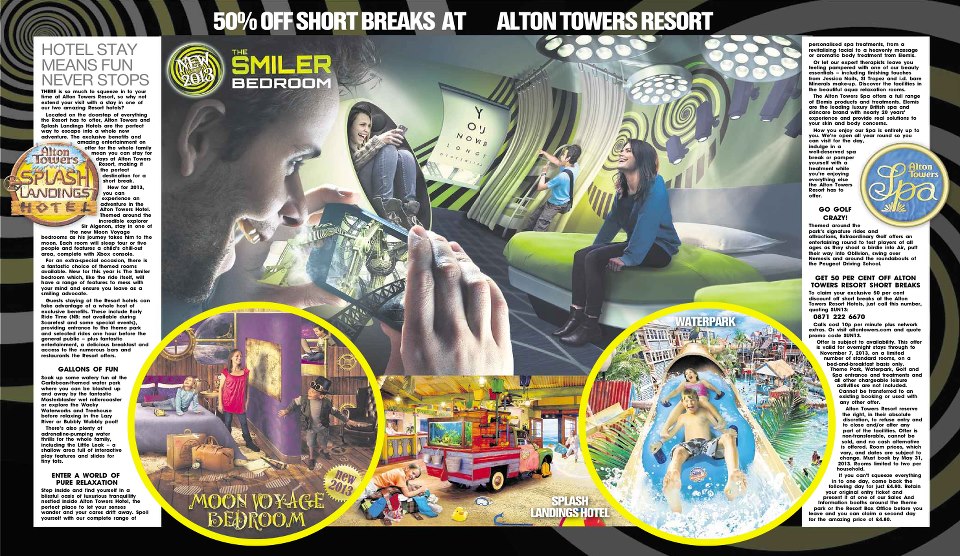 The image shows that there is potentially material that you will be able to scan using the scanner application that came with The Smiler – The Game,  which was published last week. Other features in the room consist of the logo painted onto the walls, a wall graphic that resembles what can normally be found whilst taking an eye test, an egg chair as well as lights that look like The Flasher element on The Marmaliser.
To see what other people think of the 2013 map and The Smiler hotel rooms, come and join in with the discussion on our lively forums.