The Daily Mail have reported that The Smiler was created by pyschology experts using a wide knowledge of mind tricks.
The Smiler, which was revealed in the game to contain hypnotic swirls, flashing lights, and various other potential effects is set to push thrill-seekers to the limit by the pyschological effects which will 'blur the line between illusion and reality'.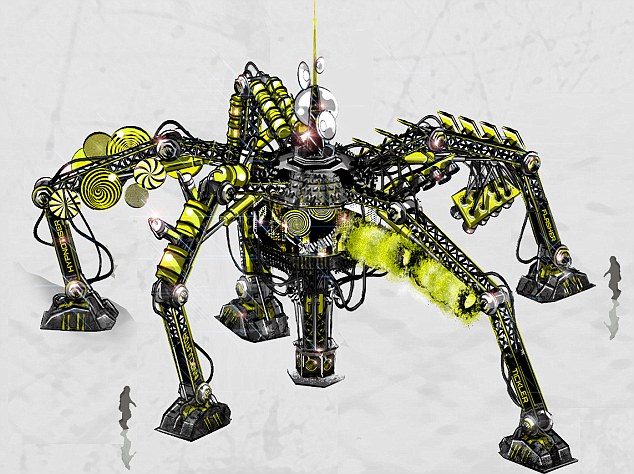 Katherine Duckworth, who contributed towards the concept of The Smiler has said:
'This ride will put not just your body but also your mind through its paces'
'We want people to get off the ride and not know what is real.

'There are five different mind effects, which are all designed to mess with your head. You shoot towards giant syringes, spinning hypnotic wheels, and flashing lights, among other things.'
Each of the five elements on The Smiler are reported to be more than just scenery the rider passes. The intention for each element is to act a psychological trigger designed to keep passengers on the edge of their seat through disorientating and misleading them. Whilst riders are hurtling towards the giant needles of The Inoculator, or screaming past the rotating brush of the tickler, the threat is only presented in the rider's mind. As the brain worries about the giant imposing threats from The Marmraliser, riders will not be expecting the huge drop that lurks around the corner.
'There is more track per square metre than any other ride in the world,' adds Katherine. John Wardley also confirmed this in a Bolton FM Radio Interview just last week.
'It is twice the size of Nemesis and each ride lasts two minutes and 45 seconds. This is a very big roller coaster ride. When you get off, you wont know what is real.'
The rest of the article can be read here at the Daily Mail Website
Sign up to our TowersTimes Forums to join in the conversation.
Keep your eyes on TowersTimes for the latest news as it happens.