Earlier this year we revealed that The Alton Towers Resort was starting an extensive refurbishment of the X Sector area of the park which is home to the new attraction for 2013, The Smiler.
Earlier today during a flight for our upcoming aerial construction update for The Smiler, we managed to get some shots of the rest of the area as the work is coming to an end ready for the start of the new season on March 16th.
We can see that the most exciting aspect, the Oblivion repaint is now largely completed with only a few minor spots left to finish.
In addition the Oblivion station has received a lot of external work to fix a lot of general aesthetic issues.
Enterprise and Submission have also been fully reassembled following a complete refurbishment throughout the winter season, in the case of Enterprise this included replacing the majority of the ride structure!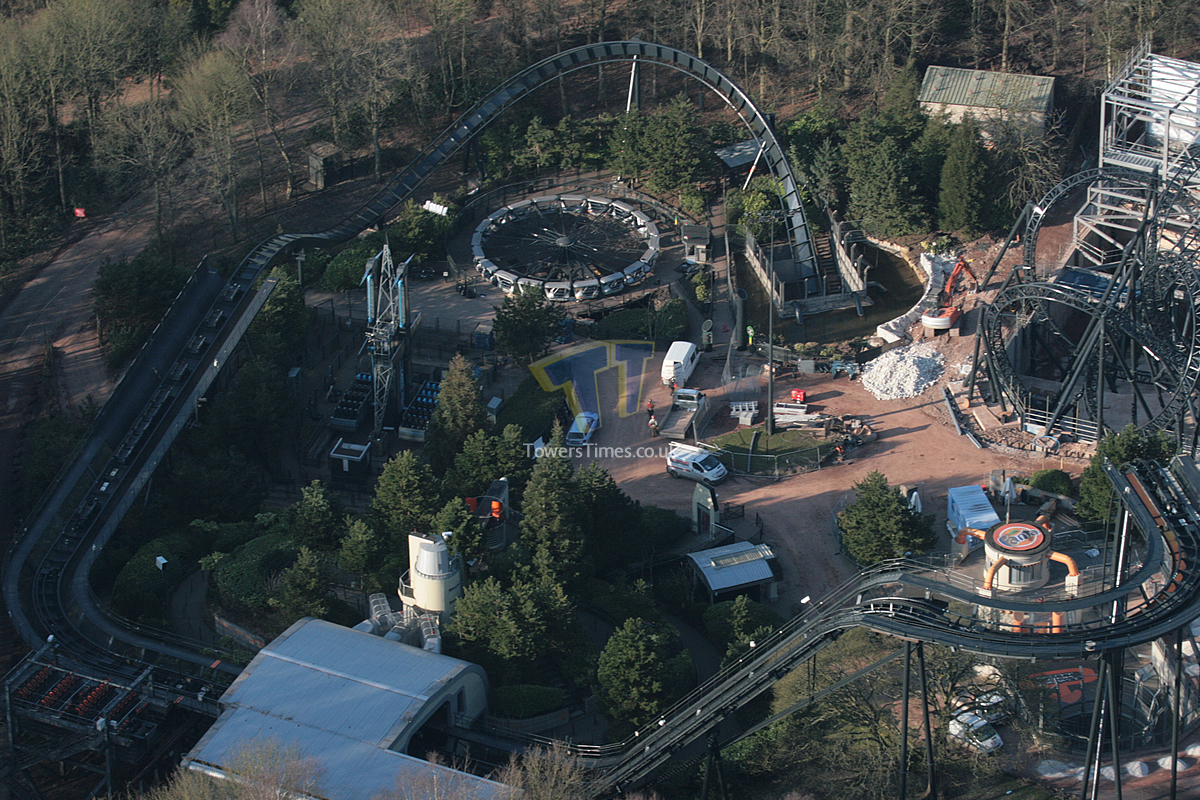 Don't forget to check back later tonight as we will have an exclusive construction update for The Smiler, which has shown significant progress in the last few weeks.
Join our forums for a first look at all of our smiler updates, you can also like us on Facebook and follow us on Twitter.
TowersTimes, Alton Towers from another point of view!