TowersTimes in conjunction with The Alton Towers Resort are pleased to reveal this exclusive first look at some of the merchandise for this years new rollercoaster, The Smiler.
The Smiler's shop will be a unique undertaking for the resort and a first for Merlin Entertainments. The concept calls for this store to only stock products which are branded to 'The Smiler', whilst additionally the ride will have the largest ever range of branded products available for an attraction. From the usual T-shirts, mugs and keychains to more bespoke and unique products such as umbrellas and clocks.
The Alton Towers Resort have confirmed The Smiler will feature 82 unique product lines. In contrast the resorts previous 'Secret Weapon' – Th13teen, only had 12 lines at launch.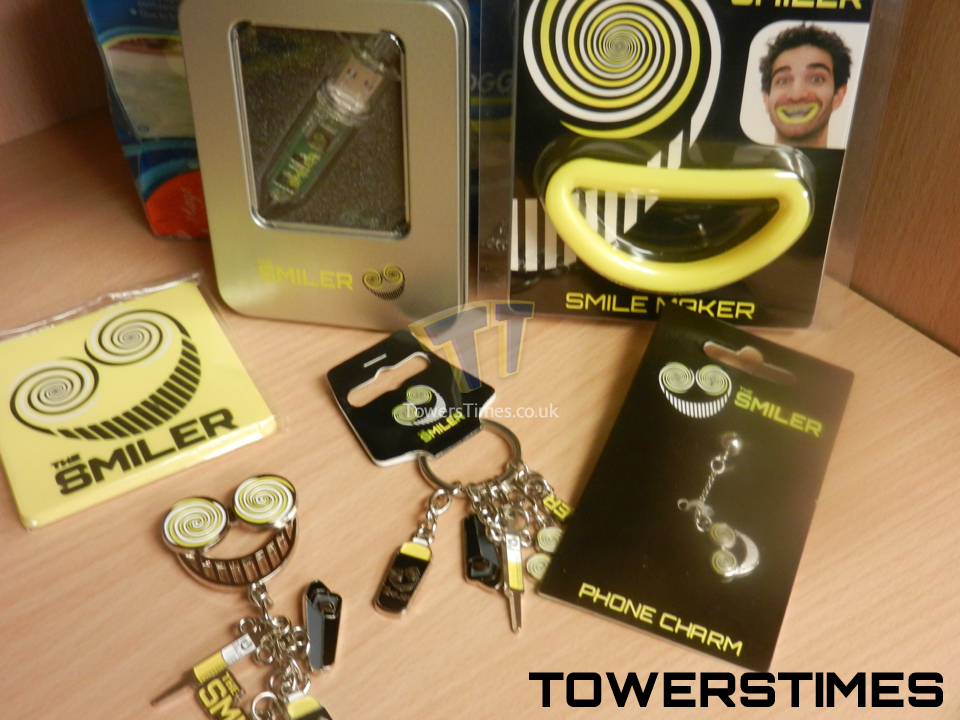 TowersTimes will continue to bring you news and updates on The Smiler.
Are you planning on buying some of the merchandise for the ride? Has the news the ride will have an extensive range got you excited? Join in the discussion on the largest and friendliest Alton Towers community, TowersTimes Forum.