This morning you may have woken up to find news stories online about sheep with smiley faces on them! Well you guessed it, Alton Towers are up to their marketing tricks again, with large amounts of reports of these sheep being 'tattooed' with a 'Smiley Face' – the public have gone into a frenzy.
Some people have started claiming it's aliens or UFO encounters, others are saying that whoever has committed this act is cruel, but there's one thing that's certain, it's got everybody's attention. This news came almost a week after reports of the same smiley logo appearing in train stations across the UK, in Leeds and London to name a couple of the major locations.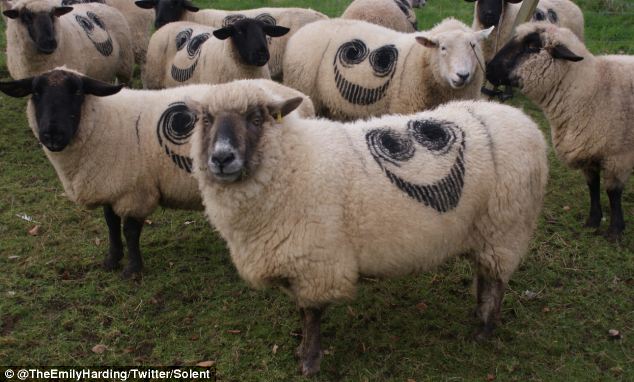 In addition, Alton Towers have won Best UK Theme Park for 2013, marking a fantastic occasion for the park, and a great step towards the 2013 Season.
On the enthusiast side of things, Towers Times has also celebrated it's own momentous occasion, last night on the 17th January 2013, We smashed our previous record of online users by over 400, the previous record stood at 453 (which was made last week) and now stands at 857 – a staggering amount of people. Thank you for the ongoing support.