TowersTimes braved a cold Alton Towers yesterday to check out what has been happening around the park over the closed season.
With issues revolving around ride closures due to the extreme temperatures Alton Towers offered 4 fastrack tickets to annual pass holders and free entry to normal ticket holders (to be used before the 30th of June) If you were at the park yesterday but did not get a letter about this you can contact Alton Towers at: guest.services@alton-towers.com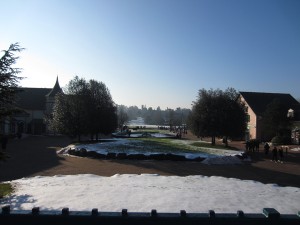 Our first stop was Forbidden Valley to check-out Nemesis Sub Terra construction, although Phalanx Control have the location tightly locked down (and they seem to have upgraded their stag vehicle!)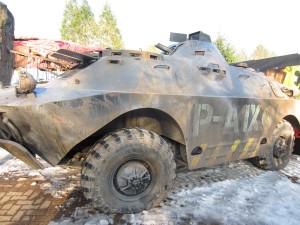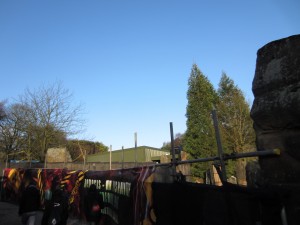 Ripsaw is not going to be open during the February Half Term event as it is currently in the middle of it's closed season maintenance.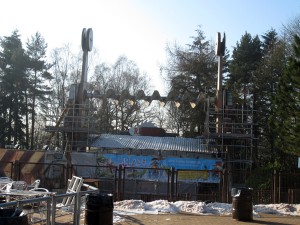 Our next stop was X-Sector to try out the new food outlet, the Fried Chicken Company (which has replaced KFC). The TowersTimes Team's opinion was mixed, but we are sure they will be able to improve before the season starts properly on the 24th of March!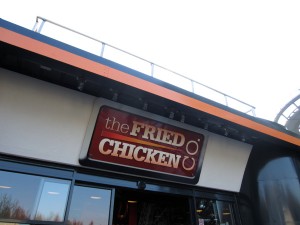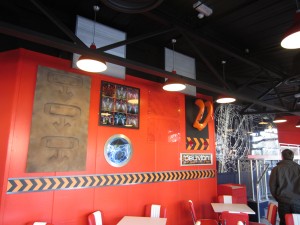 The prices are not much different to KFC, and the menu may expand before the season starts in March.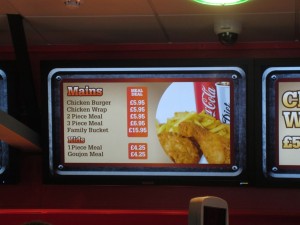 Whilst we were in X-Sector a few people on the TowersTimes Meet wanted to say goodbye to the Blackhole Tent, this might all be behind construction walls when the park opens in 6 weeks!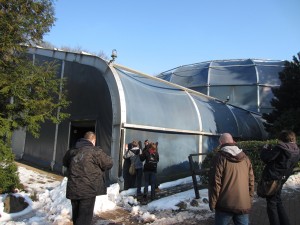 Looks like something is missing in this photo.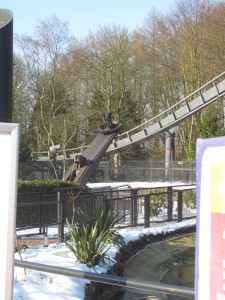 The weather was freezing cold all day, some might say that an Ice Age could have hit!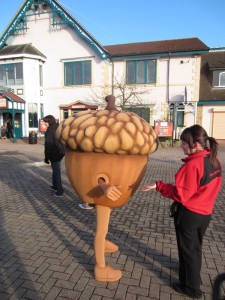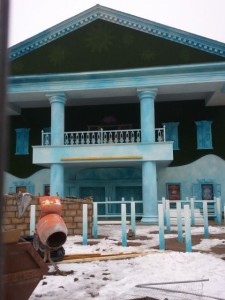 Towers Trading has had a makeover! With each till having a different ride logo.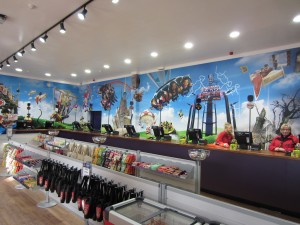 Finally, we had a quick visit to the hotels to warm up! The new tipping bucket and water feature in reception is looking fantastic.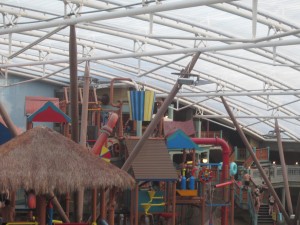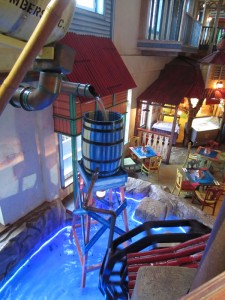 Finally we have a few small notes which are worth mentioning:
The Hex audio in the Vault is still very poor, and has been like this for a year now. The quality of the audio is poor and the volume is much lower than in previous years. The Vault in Hex is also still taking 10+ seconds to finish the ride cycle, however the self-opening curtain in Hex is now working. This is now the third season in which Hex has had issue, we hope that they will be resolved one day.
Duel has had a few small lighting changes, which improve the attraction. However, the pillar demon (after the garden scene) which was broken at the end of last year has now been completely removed (We do not know if it has been removed permanently or for repairs)