Santa Claus returned to Alton Towers Resort during the Christmas season of 2021, bringing with him the biggest sackful of festive fun yet. Guests could visit just for the day or book themselves a stay at the resort's hotels and then enjoy a selection of rides and attractions in the theme park, including Europe's longest light & lantern trail – Lightopia.
There was plenty to be enjoyed by guests visiting the theme park just for the day, including a Christmas Market, a selection of attractions, live entertainment, and of course Lightopia! Different ticket options were available depending on what guests wanted to experience.
Christmas Market: 27th-28th November 2021, 1st-5th, 8th-12th, 15th-23rd December 2021
Rides & attractions: 27th-28th November 2021, 3rd-5th, 10th-12th, 17th-23rd, 27th December 2021 – 2nd January 2022
Lightopia: 27th-28th November 2021, 1st-5th, 8th-12th, 15th-23rd, 27th December 2021 – 2nd January 2022
Christmas Market: 11am – 8pm
Rides & attractions: 11am – 8pm
Lightopia: 4pm – 8pm (pre-book timeslot)
Car Parking: £6 per vehicle
Christmas Market: Free (access included in all tickets)
Festive Day Out (rides & attractions): £16
Lightopia: £20
Festive Day Out & Lightopia: £31
CBeebies Land
Bugbie Go Round
Postman Pat Parcel Post
Justin's House Pie-O-Matic Factory
In The Night Garden Magical Boat Ride
Peter Rabbit Hippity Hop
Octonauts Rollercoaster Adventure
Go Jetters Vroomster Zoom Ride
Something Special Sensory Garden
Big Fun Show Time
Mutiny Bay
Marauder's Mayhem
Heave Ho!
Sharkbait Reef by SEA LIFE
Adventure Land
The Towers
Hex – The Legend of the Towers
Cuckoo Cars Driving School
The World of David Walliams
Gangsta Granny: The Ride
Raj's Bouncy Bottom Burp
The Royal Carousel
Flavio's Fabulous Fandango
Food & Drink
Corner Coffee (Towers Street)
Towers St. Bar & Grill
Towers St. Donuts and Hots Dogs
Eastern Express (Mutiny Bay)
Little Explorers Lunchbox (CBeebies Land)
Woodcutters Bar & Grill (Fountain Square)
The Burger Kitchen (Fountain Square)
Entertainment
An outdoor stage located in Fountain Square, was host to a selection of seasonal entertainment, including panto sing-alongs and rock 'n' roll Christmas tunes. Only those with Festive Day Out tickets (or staying for a Santa's Sleepover / Festive Break) were able to access the area of the theme park where the stage was located.
A Rock'N'Roll Christmas: 12pm, 14:40pm, 5:20pm
Panto Wonderland Sing-along: 12:40pm, 3:20pm, 6pm
A Classic Christmas Party: 1:20pm, 4pm, 6:40pm
A Christmas Cracker Spectacular: 2pm, 4:40pm, 7:20pm
Lightopia Seasonal Wonderland
4pm – 8pm
"Embark on an immersive journey through the 4 seasons where a mix of spectacular lanterns, immersive light installations, and interactive colour transformations will light up the seasonal pathway and lead you through this spectacular after dark wonderland where a whole year will go by in just a day!"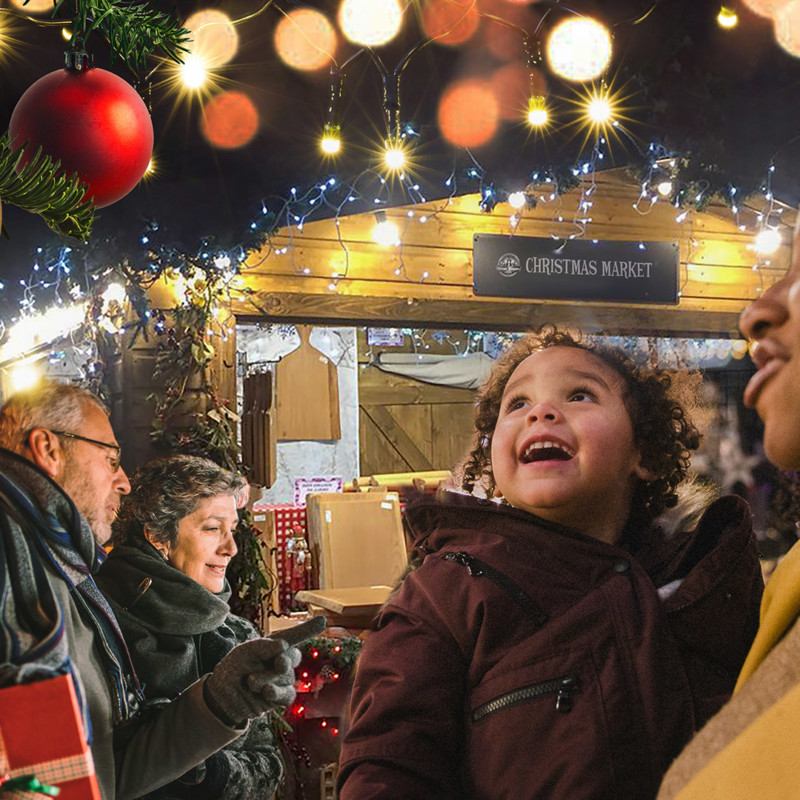 Towers Christmas Market
11am – 8pm
"Discover over 60 fantabulous and wonderous market stalls making Alton Towers Resort the best place to shop for all your Christmas shopping! Soak in the atmosphere of Towers Street in all its festive brilliance as you explore our new Christmas market stalls full of unique crafts and delightful surprises! There's live music too, guaranteed to get you in the festive spirit."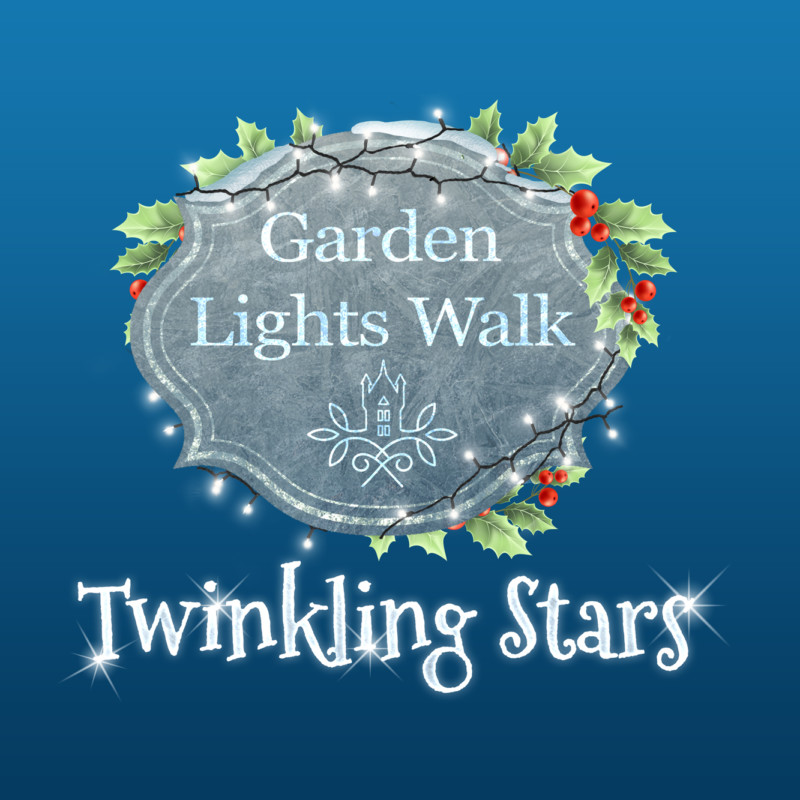 Garden Lights Walk: Twinkling Stars
4pm – 8pm
"With luscious stretching lawns, vibrant beds and conservatory areas Alton Towers Gardens are well worth a visit in the daylight but wait till nightfall to be dazzled away by shimmering, shiny lights, that will fill you with wonder and Christmassy feelings! Have a magically merry Christmas!"
Guests could extend their festive visit to the Resort by booking a stay at the on-site accommodation, either with a Santa's Sleepover in the run-up to Christmas or a Festive Break if looking to continue the festive cheer after Christmas Day.
Dates: 27th-28th November 2021, 3rd-5th, 10th-12th, 17th-23rd December 2021
What was Included?
Arrival Day
An overnight stay in the Resort accommodation
One day Theme Park entry, with access to a selection of family rides and attractions, Towers Christmas Market and Gardens Lights Walk: Twinkling Stars
A visit to Santa's Grotto (with a gift for each child)
A host of Theme Park seasonal entertainment
A festive evening meal
Light evening entertainment
Check-out Day
A buffet breakfast
One day Waterpark entry
9 holes of Extraordinary Golf
Dates: 27th December 2021 – 2nd January 2022
What was Included?
Arrival Day
An overnight stay in the Resort accommodation
One day Theme Park entry, with access to a selection of family rides and attractions and Gardens Lights Walk: Twinkling Stars
A host of Theme Park seasonal entertainment
Light evening entertainment
Check-out Day
A buffet breakfast
One day Waterpark entry
9 holes of Extraordinary Golf