There's always something exciting in the pipeline at Alton Towers Resort, whether it be a brand new theme park attraction, an addition to its range of accommodation or an expansion of its resort offering.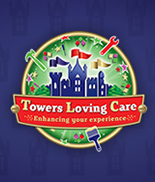 Towers Loving Care – 2016 until 2018
At the end of 2015, Alton Towers Resort announced their three year experience improvement scheme, 'Towers Loving Care'. As well as bringing guests a variety of new attractions, the scheme will also see extensive renovations carried out across the Resort. From repainting rides and Theme Park areas to refurbishing existing attractions, the aim is to return the magic to all aspects of the Resort.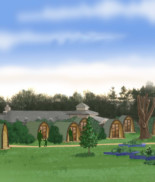 Stargazing Pods – 2019
In early March 2018, Alton Towers Resort submitted an application for the addition of 102 accommodation pods in the field to the north of the Enchanted Village. These plans replaced those submitted in February 2016 that would have seen the Enchanted Village expanded with lodges, in keeping with those installed in 2015. The new planning application was then revised itself in May 2018, and further tweaked in July 2018.