Over three million hits a year is a huge amount for a website to receive, so naturally a team of dedicated and welcoming people are needed as the driving force behind it. TowersTimes & SouthParks has just that, with a team of enthusiastic and committed team members from every corner of the country.
From the maintenance of the server, administration and moderation of the TTSP Forum, news article editing and writing, to the management of our social media, the TowersTimes & SouthParks Team are committed to their roles on a voluntary basis, in order to bring you the best possible experience!
Chris
Founder
Chris is the tall and cuddly teddy bear of the team, supporting all aspects of the websites. From the day-to-day operations to future plans, Chris oversees the decision making involved with keeping TowersTimes & SouthParks the best fan sites out there.
Adz
Administrator – Forum / Branding & Content
Adz is heavily involved with administrating the forum, alongside many other aspects of the TowersTimes & SouthParks sites. Outside of TTSP, Adz can be found complaining, using balloon pumps to power his workplace's server, or sipping a cocktail in his very own hot tub (ooh, fancy!).
Rob
Administrator – Merchandise & Projects / North Events
Rob is the events manager for North events. When not creating amazing events he can be found clinging to a truss rig wondering why the lights aren't working.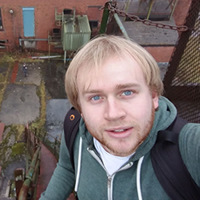 Tom
Administrator – Server & Network / Media
Tom is commonly mistaken for a mop, or after climbing a tower, Rapunzel, due to his long and fabulous blonde hair. When he's not mincing around like a princess due to this fact, Tom enjoys capturing images from some incredibly unique viewpoints.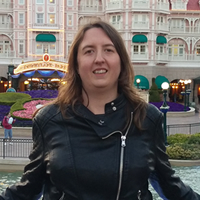 Katie
Head of News & Social Media
Katie is TowersTimes and SouthParks' resident news reporter, keeping our community up to date with all the latest developments via our website and social media outlets. When she's not busy keeping abreast of the latest news from the theme park world, Katie enjoys her musicals, doing the odd spot of baking, and finding new books to delve into.
Dan
Forum Moderator
Dan's role as a forum moderator sees him helping to keep everything in order on the TTSP Forum, so that it continues to be one of best locations to discuss UK theme parks from another point of view! He can also be found a long time ago in a galaxy far, far away enjoying his favourite film franchise, Star Wars, or much closer to home supporting his football club, Derby County.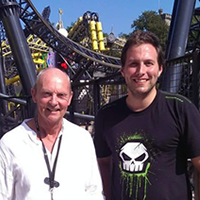 hursty
News, Events & Press Photographer
hursty isn't that difficult to spot when on the resort and is commonly mistaken as a Sherpa with the amount of camera bags he normally carries around with him. His favourite ride on the park is Get Set Go!, though he might not want to admit it. Oddly, he also enjoys taking photos of the various wasp traps located around the resort.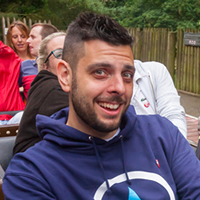 Justin
Forum Moderator
Justin is one of TTSP's forum moderators, who ensure the forum remains a fun and friendly place to talk about developments at UK theme parks and beyond. If he's not on board his favourite ride, The Smiler, or reminiscing about his time spent in The Sanctuary (it seems the marmalisation process has been very effective), you may find him mountain-biking in the forest, listening to Bastille, or watching England Rugby.
lewis97
Web & Content Developer / Graphic Designer
Lewis designs graphics for use across the websites, forum and social media, as well as producing and updating many of the new V3 pages. When he's not doing that, you can be sure to see him checking up on the goings-on of the forum or keeping up-to-speed with the latest developments from theme parks around the world!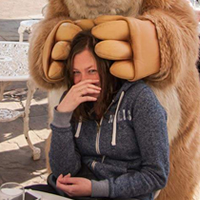 Michelle
Events Coordinator & Press Officer
Michelle is said to be a real life version of the Incredible Hulk, albeit she transforms into a goose when angry and not a raging green monster.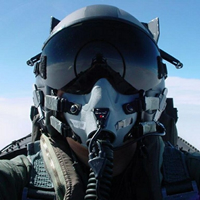 MI7
Aerial Photographer
Some say that he's the love child of Galactica and Nemesis, and that when he's exploring the ruins, he enjoys running around on the roof pretending that he's an airplane. All we know, is he's MI7!