Alton Towers Resort have submitted a planning application to carry out significant restoration work to Prospect Tower.
The proposed restorations to the tower, which is located next to the Skyride station in Forbidden Valley, will see extensive repairs carried out to the masonry and the cast iron structure of the tower. Any modern paint finishes will be removed – suggesting some of the original gold leaf restoration may be restored – and the inside and outside of the tower will be fully re-decorated. The timber doors and windows will be overhauled and replaced along with the renewal of the lead work and repair of the ground floor paved area. Finally, the cast iron, decorative balcony railings on the first and second floors of the tower will be reinstated.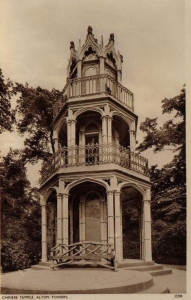 Originally built in 1824, and designed by Robert Abraham and Charles Talbot, Prospect Tower (also referred to as the 'Gothic' or 'Chinese' Tower) was constructed on Thompson's rock and offers views across the valley towards the Towers Ruins. It was previously possible to climb the tower to make the most of some of the most unusual and stunning views of the towers and gardens, however sadly the tower has been closed to the public for some time and has fallen into a state of disrepair with graffiti adorning the lower levels.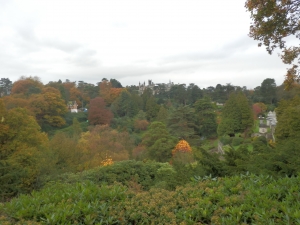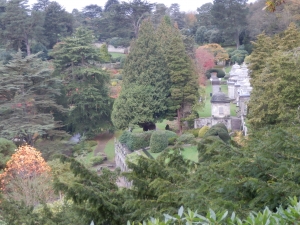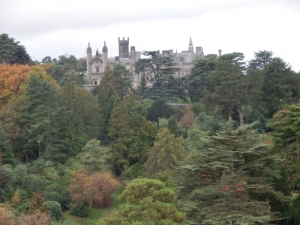 These current restoration plans follow on from work carried out throughout 2014 restoring the decoration to the conservatory archway and repairing the stonework on part of the roof of the Towers Ruins. It is currently unclear what the plans are once the restoration is complete, however one possibility is that the tower will once again be open to the public to admire the fantastic views.
Are you happy to see Alton Towers Resort continuing their programme of restoration work? What would you like to see restored? Discuss this and more over on the TowersTimes Forum. Make sure you keep an eye on TowersTimes for all the latest Alton Towers Resort news.
TowersTimes.co.uk Alton Towers Resort from another point of view!
TowersTimes is the largest independent guide to the Alton Towers Resort with all the information needed to help you plan your trip. We also have the most comprehensive history of the park available online.
TowersTimes Forum is the beating heart of the Alton Towers community. With thousands of active users, our free to join forum is the best place on the internet to share your thoughts, passions and memories of the Alton Towers Resort.
Get Social! For the latest news and updates follow us on Twitter, Instagram and like us on Facebook.