Worried about queues spoiling your day? TowersTimes is here to help you plan your day in the most effective way possible, making sure you get the most magic for your money! Long queues are an unavoidable part of any theme park visit, but with some insider knowledge you can manage your day effectively and avoid the worst of them, leaving you with more time to enjoy yourself.
Planning ahead is key – here are some useful tips to get you started:
Queue Times drop towards the end of the day. Most guests leave early which means after 4pm the majority of the queues will start to go down.
Ride during lunch for a shorter queue. Take advantage of the lunchtime rush – during the middle of the day queues tend to get shorter whilst everyone is eating.
Check Queue Boards. Located across the park are electronic boards displaying all the major rides queue times. Use these to plan your next move!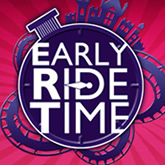 If you have booked tickets alongside accommodation packages or are a Merlin Annual Passholder then you're entitled to Early Ride Time!
Early Ride Time takes place from 9.30am until 10am and you'll have exclusive access to selected attractions, which typically have a very short or no wait time at all. This is a great way to get some rides in before the crowds descend when the park officially opens at 10am.
Current Lineup:
Wicker Man
Spinball Whizzer
Selected CBeebies Land attractions – Postman Pat Parcel Post, Go Jetters Vroomster Zoom Ride, Justin's Pie-O-Matic Factory, In The Night Garden Magical Boat Ride, Something Special: Sensory Garden & Numtums Number-Go-Round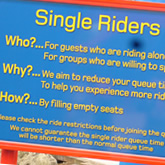 If you're riding solo, or willing to split your group up then some attractions have a Single Rider Queue. It works by filling in the empty seats that become available. This can work out shorter than the main queue but you should check with the ride host at the entrance to make sure. Be aware that if you join the SRQ as a group you will get split up.
The Single Rider Queues may not be available on some days. The Resort Box Office will be able to advise you on rides that are operating a SRQ on the day of your visit.
Available on:
Oblivion
Spinball Whizzer
The Smiler
TH13TEEN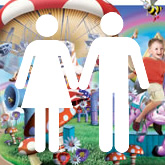 This free service enables one parent to queue whilst another looks after those unwilling or unable to ride. Once you've ridden the ride, using the parent swap card you can then switch and the other adult can ride without having to wait again.
To take advantage of this, simply visit the Resort Box Office upon your arrival at the park to register and pick up the required card.
Fastrack tickets are available for the majority of the rides and attractions at Alton Towers Resort. These allow you to skip a significant portion of the queue – usually leaving only a 5/10 minute wait before boarding. Fastrack tickets are available from the Box Offices on Towers Street as well as in Dark Forest and Forbidden Valley. They can sell out so it's worth purchasing them when you arrive to avoid disappointment.
If you plan to visit during peak season, you can purchase Fastrack packages on the Alton Towers website in advance in order to receive a 20% discount.