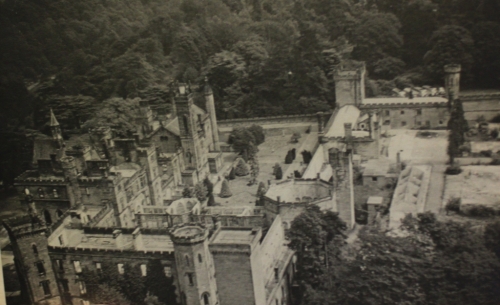 The Towers after the demolition of the interiors and after the park had opened to the public (note the well attended bushes in Her Ladyship's Garden). This photo is likely to be from the 50s, as you can see the derelict army buildings behind the Towers before they were demolished for the installation of the Fairground in 1961.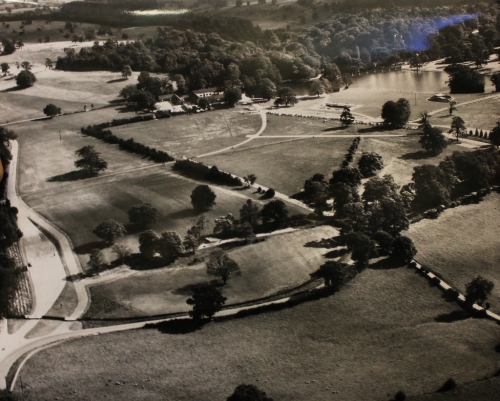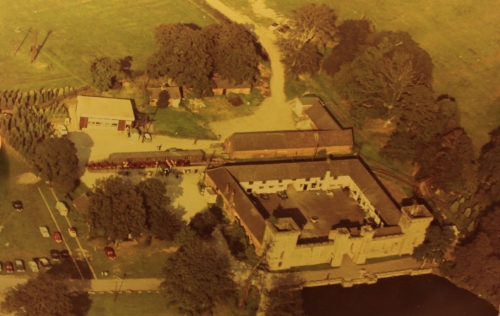 A very interesting picture looking down on the courtyard building. Most notably you can see the Miniature Railway's original course running between the Courtyard and Blacksmith buildings with its station roughly where the Tea Cups now stand. Also notice the footbridge over the track where the Flume now is.
The white building beyond the train station is the Cable Car station and is where the Pirate's Quest arcade now stands.  Note the newly planted trees next to the Cable Car station, which are now the well matured trees at the edge of Mutiny Bay.